It's almost time for Woofstock!
We have so many exciting things coming up here at the farm, and we want to be able to share all of them with our Wilde cocks and hens!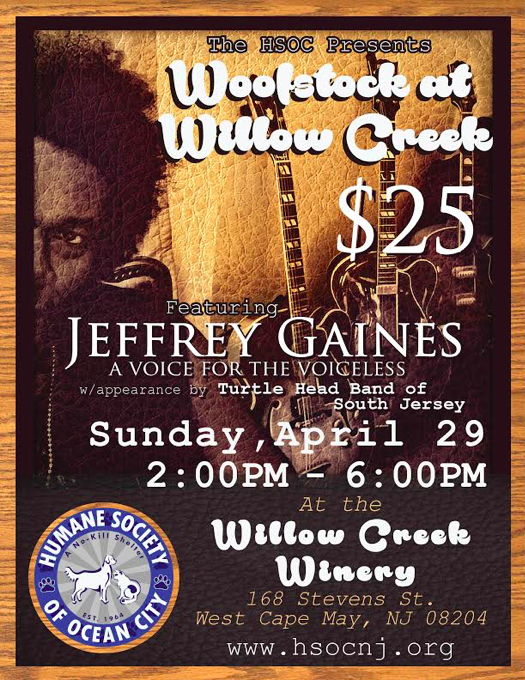 On April 29th, join the Humane Society of Ocean City as they host Woofstock here at Willow Creek Farm & Winery. The voice for the voiceless, Jeffrey Gaines, will be performing a very special benefit concert to bring awareness to the needs of shelter animals and a call for education and training so that ALL animals find the loving home they deserve. There will also be a special performance by "The Turtle Head Band" of South Jersey.
The Humane Society will be providing the entertainment and awareness, and Willow Creek will have wine and tapas available for purchase, as well as the beautiful vineyard views.
Tickets for this very special show are only a $25 donation to the HSOC and all proceeds raised go to help house and care for our shelter animals as they await their FURever homes. Tickets can be purchased at the Humane Society of Ocean City, or online HERE.
We hope to see you there to support this awesome cause!
Cheers!
Team Willow Creek