Willow Creek Winery might be known for its reds, whites and roses – but this summer we are also known for our Gold. Willow Creek Winery was recently awarded two Gold Medals from Best of Jersey Shore 2023 – winning 1st in both the Winery and Banquet Facility categories.
The community vote-based awards are presented by Regional Media.
A very special Thank You to all who voted for Willow Creek Winery in these categories. We appreciate that you want to recognize us among so many great Jersey Shore locations in both of these categories.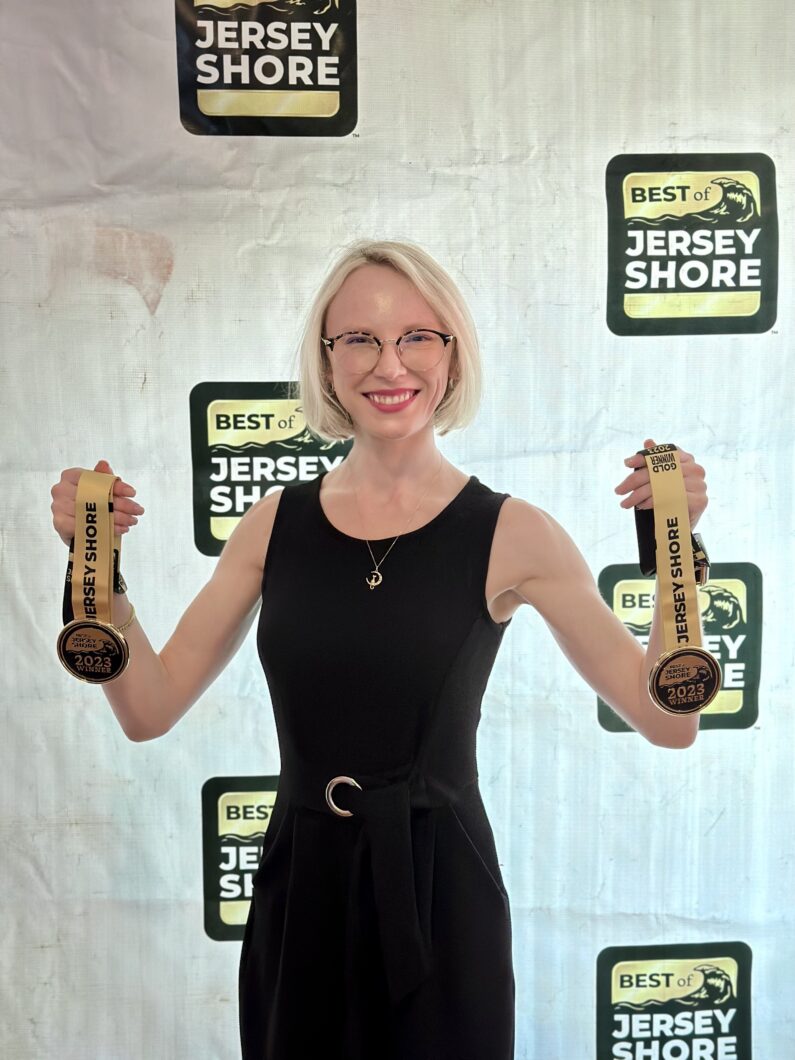 Hamilton Wilde, Director of Events at Willow Creek Winery, showing off the new hardware.